Due to the closure of the restaurants from November 2, 2020, we can unfortunately no longer serve and pamper our guests in our restaurant. Please use our pick-up service. You can find the offer here on our website under the "Menu" button. Please order by phone or email, you can also use our contact form. Please leave your name, telephone number and your preferred pick-up time (between 5 and 8 p.m.).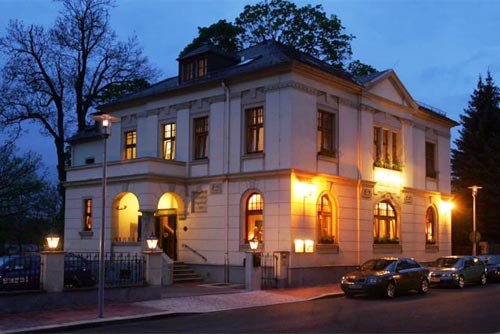 In the middle of the Vogtland metropolis Plauen, only 200m from the pedestrian zone, the Parkhotel Plauen presents itself in the architectural beauty of an exclusive city villa. This was built in 1868. Enjoy the charm of the old walls combined with the convenience of a modern hotel right in the center of Plauen.
Charming ambience
The architecture of the classic villa in the heart of the city exudes its very own charm. Comfort and representative living characterize the architecture of the villa buildings at the turn of the century. In order to bring this ambience back to life, the villa was completely restored in 1994 using careful and carefully planned technology and modern furnishings.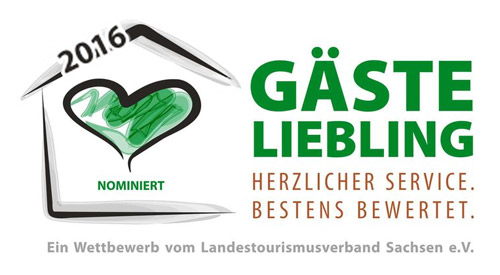 Guest favorite Saxony
Plauen. The Plauen Parkhotel can now call itself "Guest Favorite Saxony 2016".
The award is an award given by holidaymakers for accommodation. The title is intended to provide information about the quality and service of Saxon accommodation providers. The Plauen Parkhotel is currently one of the 24 most popular accommodations in Saxony.