A house of a special kind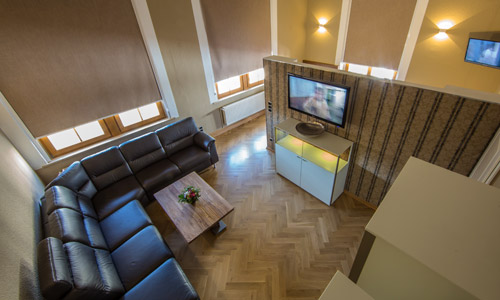 More than 50 years ago, today's Parkhotel Plauen was used as a guest house by the PLAMAG printing machine factory. The Vogtland, with the Parkhotel as a hotel close to the center, is also an attractive choice for the modern business traveler. Many medium-sized companies are based in our region and form the basis of dynamic economic development.
New: charging station for electric cars!
Since we also keep up with the times, we offer our guests the opportunity to charge their electric car overnight directly in our own parking lot. With your own charging card, credit card or PayPal at a charging station that complies with calibration law.
Room category
Price
Special price
Single room
78,00 euros
from 68,00 euros
Double room for two people
103,00 euros
from 93,00 euros
Double room for one person
88,00 euros
from 78,00 euros
Comfort double room for two people
140,00 euros
from 130,00 euros
Comfort room for one person
100,00 euros
from 90,00 euros
Family room for two people with air conditioning
162,00 euros
from 155,00 euros
Family room for three people with air conditioning
197,00 euros
from 175,00 euros
Family room for four people with air conditioning
242,00 euros
from 225,00 euros
Prices for families with children on request.
Extra bed in a double room
25,00 euros
Prices do not include breakfast
Breakfast
8,00 euros per person
Parking in the hotel's own car park is subject to availability, a reservation is not possible
3,00 euros per night
Please note our general terms and conditions. All prices are per room and night, excluding breakfast, including VAT. Free WiFi.
From boss to trainee - get to know your hosts.